Expert Tips on Styling Small Coffee Tables
2 min read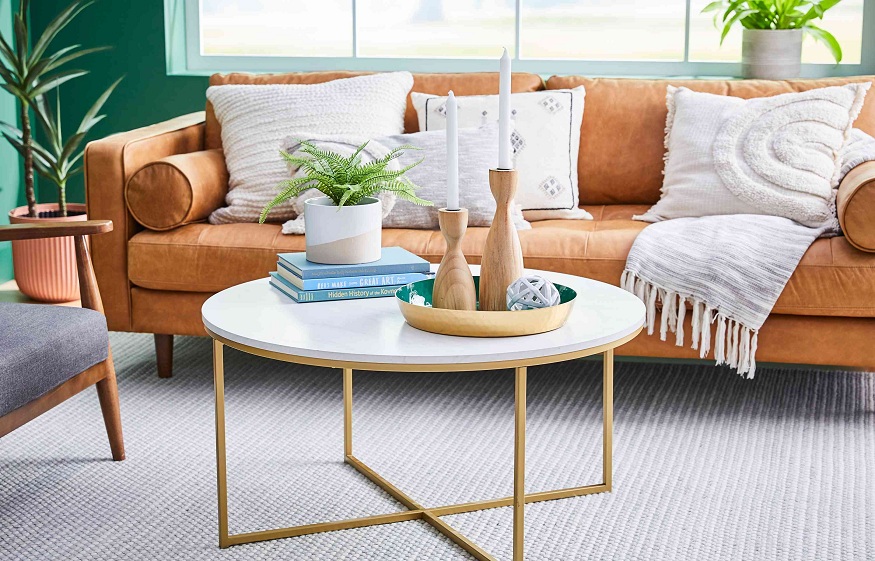 The styling of a coffee table is the concluding flourish for a living room. The focal point of a living room, coffee tables are frequently the last piece of furniture to be purchased after seating and storage, so it's important to style them appropriately.
These are the styling ideas and advice for coffee tables that our decorating editors and leading interior experts want you to know. Adding a coffee table to your list of living room ideas will illuminate the room.
Even if you have a small coffee table in Singapore, don't worry. These suggestions for interior design will take this into consideration.
1. Minimalist coffee table design.
Even the most formal living room must be functional. This entails ensuring that the design of any coffee table is striking while leaving ample space on the tabletop for you to place daily necessities.
2. Utilise curves to establish contrast.
Focus on creating comfortable spaces. One method to accomplish this is to integrate seating around a coffee table. As with a circular dining table, choosing a round coffee table is a cunning styling technique that encourages interaction in a space.
To add personality, go vintage. Vintage is invaluable. Give people something to discuss and include something that no one else has.
3. Keep the coffee table design straightforward.
Always keep in mind that simplicity is ideal when designing any room. Also, when a coffee table is devoid of clutter, we can think more clearly and unwind more easily.
Use your living room's look or theme to inform or contrast with your coffee table styling – if the feel is busy, keep your table simple, or if the rest of the scheme is understated, use the coffee table to make a statement – this can still be achieved on a minimal scale; for instance, keep books on a shelf underneath and keepsakes and ornaments on top, so that you have a clear separation between pieces.
4. Obtain the proper dimension and proportion.
Regardless of the colour scheme of your living room, you can experiment with scale in interior design on your coffee table. One tip is to only position items on the table that do not exceed one-third of the height of the actual table; in this way, the proportions will be correct.
5. Optimise texture and form.
Coffee tables are most effective when they complement the room's colour scheme and do not dominate the space. We typically select coffee tables with neutral hues and natural materials, such as marble and wood. Additionally, coffee tables must provide space for decorative elements such as books, baskets, and objects.
The more minimal you keep the styling, the better; all you need is a tray and two dishes of varying sizes that take up the cushions and side table colours.