kitchen renovation
3 min read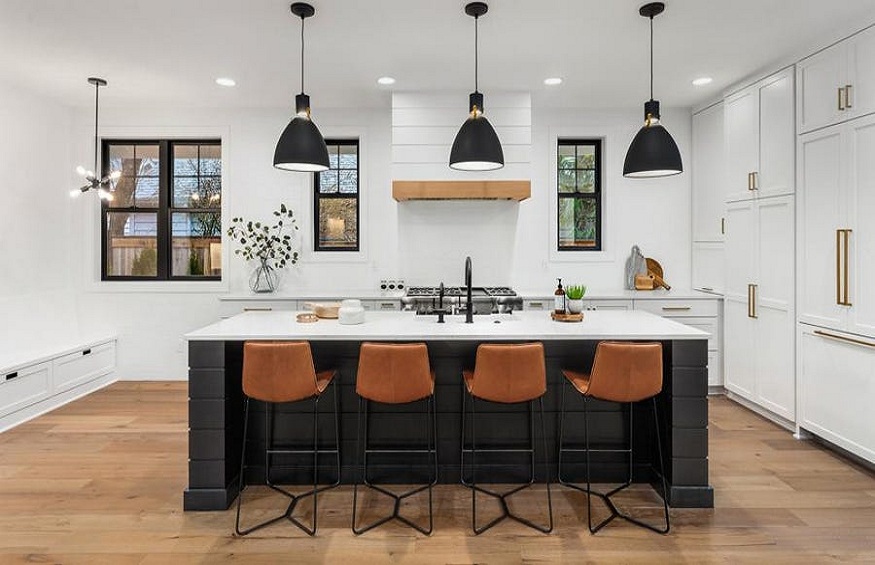 To make a makeover of your kitchen, rethink its space or transform this centerpiece of your home into a healthy, safe and functional space, renovation is the ideal solution. To support you in the project of expanding or fitting out your custom kitchen, with or without major work, follow our guide with the advice of our experts.
Determine your budget for your kitchen renovation
Take stock of your kitchen
Windows, carpentry, water supply, evacuation, electrical installation ( sockets in particular), lighting, electric or gas heating, ventilation, floor coverings, wall tiling, partition, layout of the room: what needs to be renovated?
Look at all the elements of your room to determine what you need to include in your renovation project . Certain technical constraints may lead you to adapt your initial project: follow the advice of the AQC (Agence Qualité Construction) for a new kitchen that meets standards.
How to carry out the diagnosis of the kitchen?
After this inventory, think about the budget you can devote to changing everything in your kitchen or renovating only part of it. Please note that additional costs may be expected.
To enlarge the kitchen, refresh it, or even do a complete kitchen renovation, you can unlock personal funds or take out a work loan from a banking establishment.
Plans for your new kitchen renovation
In this design phase, it is useful to be supported by a professional . The latter will help you make the right choices and optimize your room according to your needs: number of cupboards, worktops, table or bar for meals, central island, floor and wall covering, ventilation system, lighting, etc. . It can also take into account your desires for a kitchen open to the living room or separate.
After a complete analysis, he will establish a plan, views of your future kitchen in 3D in order to be sure of its layout. The professional will help you organize your space while respecting the safety standards related to electricity and gas. This is very useful, especially when the surface is small and difficult to fit out, like in a small kitchen.
Which pro to design your project?
The professional will make sure to opt for a good arrangement of the elements (kitchen furniture, water point, household appliances such as the hob, the oven, the refrigerator, etc.) in your new kitchen.
To find your way around, be aware that the location of equipment and household appliances used for cooking (hob, oven), washing (sink, dishwasher) and storing your food (refrigerator, freezer) should, if possible, form a equidistant triangle to allow you to optimize your gestures and movements on a daily basis.
During the renovation of the kitchen, the professional will also guide you on the number of cupboards, their layout, the right size of the worktop for cooking and the material to be selected.
Be sure to choose resistant worktops (wood, stone or laminate depending on your budget), as these kitchen elements are in high demand on a daily basis.
Take care of the choice of craftsmen for the work in your kitchen
Once the design of your future kitchen has been completed, several trades are needed to carry out the work  : plumber-heating engineer, plasterer-plasterer, electrician, carpenter, etc.
If you have chosen to be accompanied by a specialist in kitchen renovation to carry out the plans ( kitchen designer , architect , interior designer ), he can also guide you in the choice of craftsmen, including for the major work to be carried out. .
What are the roles of each artisan? How to select them? What are the points to check? We also help you in this process with our guides by profession.
Electrician
His role :The electrician is one of the essential links in having a safe home, because he is responsible for the safety of your electrical installations.
Plumber-heating engineer: find and choose well
Plumber-heating engineer: find and choose well
His role :The plumber-heating engineer is a key player in your project, guaranteeing the thermal comfort of your home and efficient sanitary facilities.
His role :The tiler intervenes to dress your walls and floors with ceramic, sandstone, porcelain, earthenware or even marble tiles.
Authorizations to obtain according to your renovation project
Do you live in an apartment? We recommend that you consult the co-ownership regulations in order to find out about any constraints.