How to use paint to structure a room?
3 min read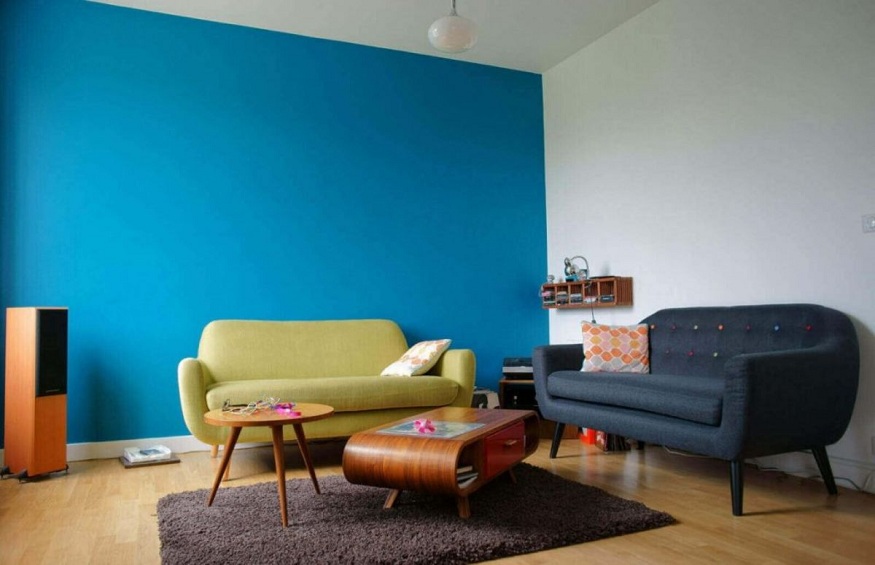 The power of paint. On the one hand, there are the followers of "all white" and on the other, those who see life in color. But in both cases, the choice of paint on the walls of our home sweet home can change everything. So, before drawing brushes and other rollers, we carefully study the space to be tackled. Depending on the size of the room, its height under the ceiling or its function, it may be necessary to review or adapt our desires. Too light a shade, too high a boundary, forgotten skirting boards… and the appearance of our room is turned upside down.
To redesign our environment harmoniously, all you have to do is make the colors coexist with each other. Be careful, no more than two or three at a time to avoid chromatic cacophony. It will be easier to start from a white base to add color to a wall or basement. The tie and dye or the marriage of colors of the same tone can also be an original and elegant alternative for people allergic to white.
HOW TO USE PAINT TO STRUCTURE A ROOM?
Not content to reflect our personality, painting structures space. Optical effect or trompe-l'oeil, it is possible to give a feeling of size to a small room, to bring height if the ceiling is too low or to change the perspective of a place all in length .
Even if we recommend light and discreet colors for small surfaces, a dark or even black tone will make it theatrical. And why not dare to paint walls and ceiling the same color for an ultra-trendy box effect? A good idea to apply in a hallway or bathroom. But the more daring will also opt for this solution in the living room or in the dining room.
Want to gain height? Without hesitation, we prefer a lighter ceiling than the walls and we reinforce everything with a dark floor. To set sail, a dark wall facing the entrance will instantly catch the eye, making the room less narrow. Smart! Other  color ideas for painting : pastels. More original than white and right on trend, they will enlarge the room. And if they also come in a satin or shiny finish, it's the winning combo for reflecting light and enlarging the space. On the contrary, a matte paint, by capturing the light, will reduce the volumes.
But if the idea of ​​putting color everywhere can be frightening, for fear of making a mistake or getting bored, why not try color zoning? The what ?
COLOR ZONING: DELINEATE A SPACE WITH PAINT
Before being a good way to bring in color and brighten up our homes, color zoning makes it possible to delimit a space with paint without partitioning. It is also a simple and inexpensive option to add a touch of pep and originality to a room that lacks personality. And good news, this technique which allows you to  personalize your interior with paint , adapts to all surfaces. It can be used to identify an office area in a small studio as well as to define a kitchen in a family home.
You can opt for a targeted micro-zoning above the desk, like a table to hang to-do lists or souvenirs, or for a larger version going from floor to ceiling. In this case, the area created can accommodate the sleeping area, the dining table or a reading corner. And for even more character, furniture and radiators are adorned with the same color as the walls. An unsightly pipe, a damaged floor or a badly arranged window? Instead of trying to hide what could be seen as a defect, let's wake up the artist who lies dormant in us. We give them color for a graphic and arty spirit.
HOW TO ENLARGE A ROOM WITH PAINT?
To give the impression of space in a room, nothing like light or pastel colors. The most effective? White of course, which we will apply to all the walls and the ceiling. And we do not forget to harmonize the floor with a light shade