The Magic of Transforming Your Walls With Wall Murals and Wallpapers
3 min read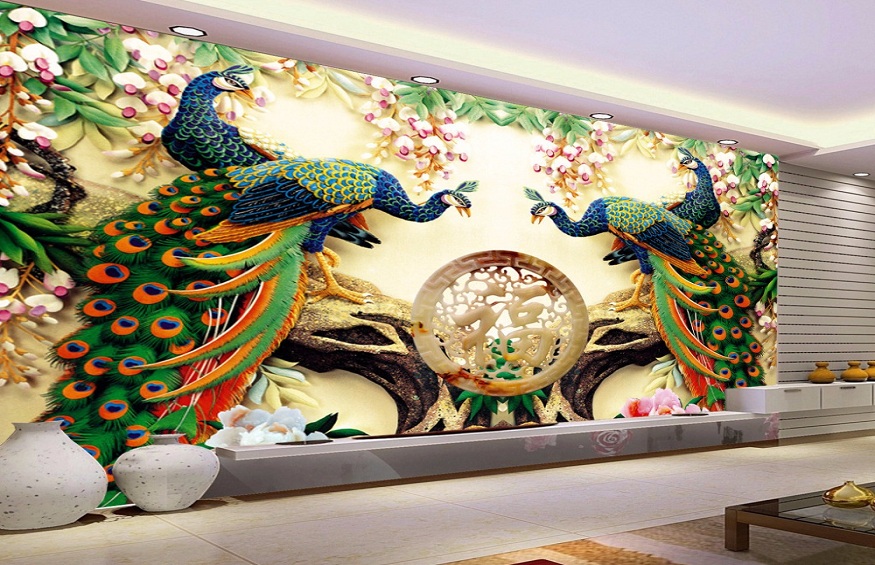 Your walls are a blank canvas ready to be transformed. Consider using wallpaper and murals to give your home some personality. In recent years, these design features have gained popularity as a means to provide any space interest and character.
Wall Murals vs. Wallpapers
Wallpaper Murals are large-scale paintings or designs frequently painted or decorated directly onto a wall or ceiling. Artists can create murals through digital printing, stenciling, or hand painting. On the other hand, wallpapers are wall coverings used to cover the entire wall. Wallpaper materials include paper, vinyl, and cloth.
Here are some ways through which mural and wallpaper designs enhance your home.
1. Create a Kid-Friendly Space
Decorating the nursery is one of the most exciting aspects of getting ready for a new baby. Nursery wallpaper is a beautiful way to give your baby's room color and character. Create a space that your children will enjoy. Select from various amusing and engaging patterns, such as cartoon characters and themes based on nature.
 2.Create a Focal Point
A mural or wallpaper might highlight a particular region or add interest to a blank wall. Pick a pattern that stands out or a design that blends well with your current decor. World map wallpaper murals are an excellent way to give any area in your house a fun and instructive touch.
3. Add Personality
Murals and wallpaper are great ways to give your home flair. Even better, you can precisely design a mural or wallpaper to match your taste.Use them to show off your love of nature, favorite sports team, or city. Nature wallpaper is a stunning and classic alternative that can make any room in your house feel like a peaceful haven.
4. Add Some Texture
Wallpapers and murals give your walls a sense of depth and perspective. They are available in various textures, from raised to embossed patterns. Textured wallpapers perform exceptionally well in smaller rooms where you want to add visual interest without overpowering the space.
5. Create an Accent
Consider wallpapering one accent wall instead of the entire room if you need more time to commit to it. An accent wall can inject color and personality into a space without overpowering it. Pick a bright, vivid pattern or a simple, elegant accent wall depending on the room's decor.
6. Transform a Dull Space
Wallpaper and murals are ideal for giving a plain room a distinctive look. Think about adding a mural or wallpaper to a space that could use some flair. This is particularly useful for an area such as a reading nook or a home office.
7. Illusion of Space
Murals can also create an illusion of space in a room. For example, a landscape mural with a distant horizon can make a small room appear larger.Consider working with a professional artist to create a custom mural that suits your style and needs.
Conclusion
Wallpaper and murals are great ways to make your home feel genuinely one-of-a-kind and individualized. So, consider your alternatives and get creative with your walls. You may find yourself in a genuinely distinctive room that reflects your unique personality.