Various Plant Species That Can Be Grown In Raised Garden Beds
2 min read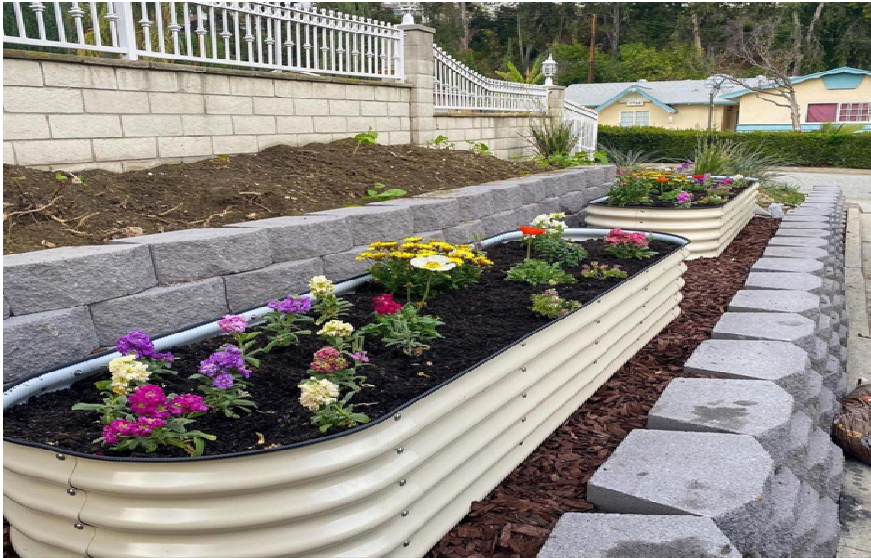 In your yard, do you wish to erect a raised garden bed? Do you have any definite plans for growing plants in your raised garden bed? You don't need to worry since we are here to assist you. Below are some of the most popular plants you can grow in your raised garden bed. The most popular plants for raised garden beds are as follows:
Tomatoes:
Raised garden beds are a great option because tomatoes prefer warm soil. It is simpler to plant tomato seeds deeply because of the deep, loose soil of the elevated garden beds. The roots are encouraged to expand as a result. The plant will be able to flourish as a result. Additionally, a more robust root system guarantees that the soil gets its required nutrients. Numerous different tomato plant varieties can be cultivated in the raised garden beds. You won't need much maintenance with these plants because they do well without much care.
Beans:
Growing beans in raised garden beds are simple. They are rapid, compact, and easy to operate. The plant matures in 50 to 55 days on average. They are warm-season veggies that do well throughout the year's hottest months. They don't need any maintenance or help. With relative ease, you will be able to attain huge growth. Beans can also be grown in raised garden boxes.
Cucumbers:
Another warm-season crop that can be grown in raised bed gardens is the cucumber. The soil in the raised garden bed is perfect for growing cucumbers, and they do well there. Bush cucumbers and vining cucumbers are the two cucumbers that do best in raised gardens. All that's left to do is keep insects away from the plants, and you're good to go. Additionally, you will quickly receive a large yield. Additionally, make it a point to fill a raised garden bed with top-notch soil.
Carrots:
Due to the deep, loose soil on raised garden beds, carrots, another long-rooted veggie, thrive there. All carrot plants, which come in various hues and sizes, do well in raised garden beds. In these portable garden boxes, the conditions for carrot plants to develop are perfect. These plants can permit their roots to go deeper into the soil. You won't need to pay them attention because these plants thrive without much care and maintenance.
Sweet pepper:
There are many different ways to cultivate peppers in a raised garden bed. Hot peppers can thrive in relatively hot weather, while sweet peppers may grow in mild to moderate heat. Plants that produce sweet peppers do well in soil that drains well. These plants won't require a lot of nutrients, and they'll be able to survive without a lot of care.
The types of plants that have been mentioned above are just a few examples. All of your gardening goods can also be purchased from a nearby gardening supply shop. You can also use metal garden planters for your plants.