What Should the Avid DIYer Have in Their Toolbox?
3 min read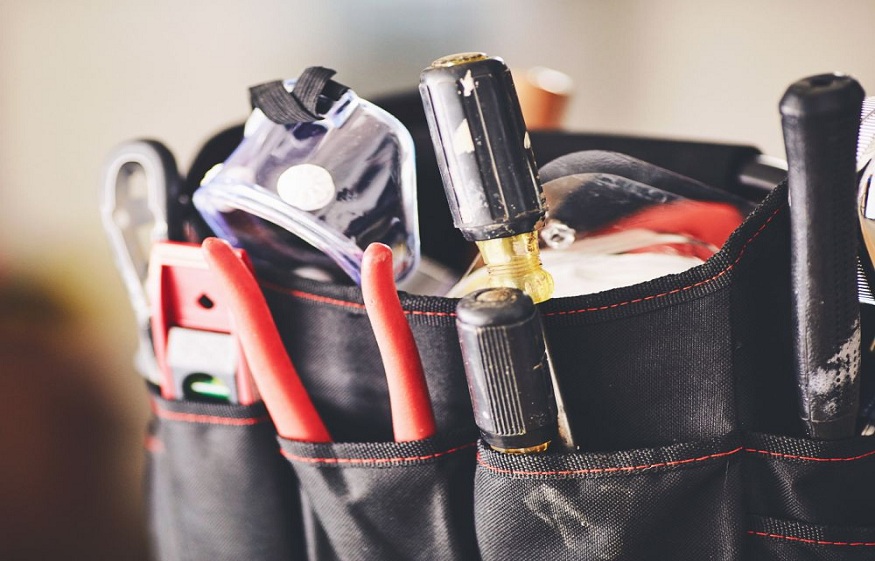 If you are about to move into your first home and are getting a toolkit ready for all eventualities, there are certain things that you should have. It must be said however that most people will collect tools as they go, buying items as and when they need them until they have quite an extensive tool collection that might include everything from electric sanders to multi-tools.
Putting together a toolkit can be expensive and it is not necessary to buy every single tool you can possibly think of in the beginning. A basic toolkit is all you need. You can continue to add to this throughout your life. So, what should your toolkit include?
Toolbox
Before you start buying up your tools, think about where you are going to store them. The type of storage you buy will depend on how many tools you are expecting to get. A small toolbox should be sufficient for the basic items but if you are planning to buy quite a few tools, maybe a tool chest would be a better option. If you have a dedicated space for storing tools, such as a shed or garage, you can get away with a small toolbox for the house while keeping your larger items outside.
Screwdrivers
Screwdrivers are considered a necessity in any toolbox, and you should really have a selection to choose from. They come in a variety of different shapes with flat-head and cross-head being the two most commonly used. Screwdrivers are also available in assorted sizes to suit different sized screws.
Tape Measure
A tape measure will be required for a variety of DIY jobs, be it hanging a picture or measuring the distance between two walls for new flooring. A manual tape measure should be sufficient for most jobs, but you do have the option of buying a laser tape measure for more accurate measurements, especially if you are measuring by yourself.
Hammer
A hammer is necessary for banging nails into walls when hanging photos or picture frames. It is a good idea to buy a hammer with a claw at the back, which can be used to remove nails if necessary.
Level
When it comes to hanging things perfectly straight, a level will be needed. From TV brackets to shelves, making sure they are perfectly horizontal is very important, and a level will help you achieve this. Levels are available in different lengths, and as with the tape measure above, you can also buy laser levels if you prefer.
Power Tools
In addition to smaller manual tools such as screwdrivers and a hammer, you might find some power tools useful, particularly a power drill for making holes and driving in screws. The experts at Devour Tools say that if you want to do some woodwork or carpentry, you might benefit from having an electric saw with some diamond metal blades.
Accessories
In addition to tools, you will need other small items in your toolbox such as a large selection of screws and nails, Allen keys, wire tape, picture hooks, spare electrical fuses, and painter's tape.
Safety Equipment
Something that should also be given consideration to when assembling a toolkit is safety equipment. When working with tools, it is often imperative to protect your eyes, lungs, and ears. Safety glasses and face masks are something that should always be worn. If you are working with power tools, you should wear protective gloves and possibly protective boots to prevent injury to your feet. Furthermore, when using loud machinery, consider wearing ear defenders or ear plugs to minimize damage to your ears.