5 New Spring Cleaning Tips To Keep Your Home Fresh!
3 min read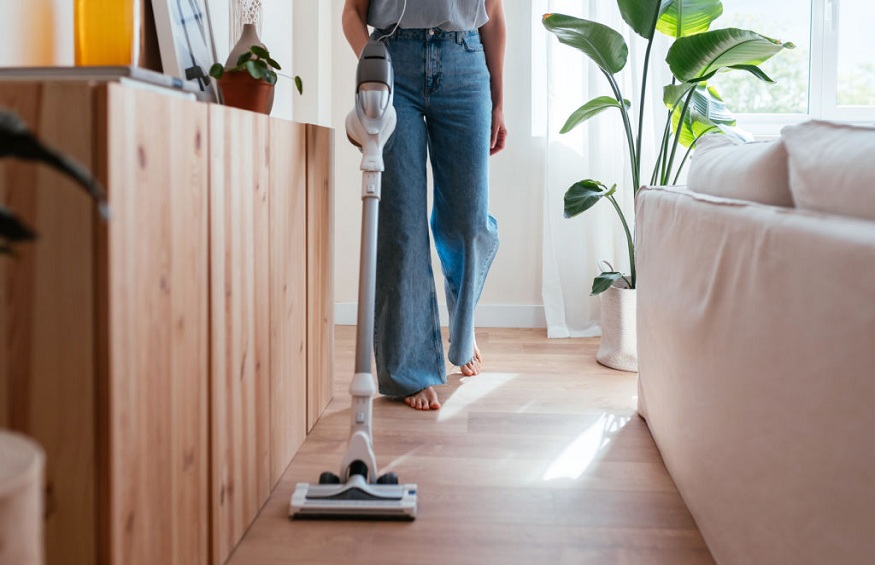 Spring is a beautiful season. Flowers bloom, the springs are fresh, and birds are singing. In short, everything is gorgeous and fresh. In that case, it makes sense to clean your house up to ensure it is new too. You have a beautiful time cleaning all the dirt accumulated through winter and preparing your home for the beautiful season. Cleaning every part of the room can seem like a huge hassle. However, it does not have to be that way. The following are five spring cleaning tips to help your home feel and smell fresh.
Clean One Room at a Time
The secret to cleaning thoroughly is to clean one room at a time. Remove furniture on the edges, bring them to the middle of the room, and wipe the walls and corners. Take care of the paint when washing to avoid scrapping it off. Cleaning room by room is the most effective way of staying organized and ensuring you don't leave out any part. You can create a checklist for every room and insist on the areas that need extra attention.
Remove Clutter
You might have accumulated a lot of stuff during winter, and now that spring is here, it is time to declutter. Even during moving, a mover like Ramar Moving will advise you on decluttering before packing. Therefore, in the same way, declutter your home to keep it neat and allow quality airflow. Sell what you need to sell, throw away and donate. Arrange the rest of the items in an excellent way to keep the house neat.
Deodorize Curtains and Mats
Before you are done with one room and moving to the next, it will be good to remove the curtains and wash them. They might have accumulated a lot of dust over the winter and need a fresh start. Make sure you also wash the floor mats. After that, deodorize them using biodegradable ingredients like baking soda. Baking soda absorbs odors, leaving your curtains and mats smelling fresh.
Avoid Using too Much Cleaning Products
Walk through your home and stock everything you need to clean the rooms for spring thoroughly. It can be a good idea to use multipurpose cleaning products like microfiber towels and unbleached cleaning detergents. In short, buy cleaning products that you can use to clean several surfaces. Too many cleaning products can add clutter to your home, something you are trying to eliminate. You might not even need all of them to clean. So, go for the necessary ones and pick the extras when needed.
Establish a Cleaning Routine
To keep your house clean throughout the season, develop a cleaning routine to make spring cleaning easier. Come up with a to-do list that dictates the simple tasks you should do daily. That means instead of tackling the job in a full day or a weekend, you can spend several minutes every day doing something. It will ensure your house is always clean and fresh, no matter the day of the week.
Bottom Line
You need simple things to spring clean your house to keep it fresh. Tackle one room at a time and remove clutter to allow in the fresh air and keep your home neat. Remember also to set a cleaning routine to keep the house fresh throughout.