Best brands for vacuum cleaners – Where can I find them?
7 min read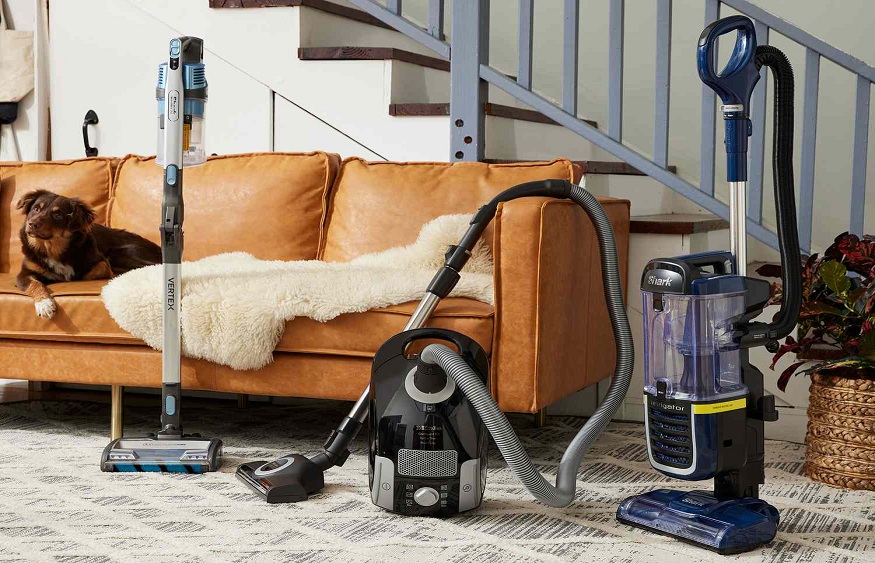 It can be hard to figure out which vacuum cleaner is best for you, whether you want to upgrade from the one you already have or are buying one for the first time.
There are a lot of different companies that make vacuums on the market right now. Each of these companies has its own design, features, and specs, and some of these things may only be found on their models.
Some brands even focus on one type of product, like automatic vacuum cleaners or vacuums that can be used in factories.
Still, there is no clear answer to the question of which vacuum cleaner brand is the best if you want it to meet all of your needs.
Still, putting vacuums into groups by brand can help you figure out which brands make the type of vacuum you want and which models are available.
Dyson
The vacuum cleaners made by the British company Dyson are well-known all over the world. Aside from that, they also sell things for the home, like fans and blow dryers.
Dyson vacuum cleaners are different from those made by other companies because they use a root or digital cyclone motor design that is protected by a patent. This design uses centrifugal force to make the vacuums work and gives them a colorful and stylish look.
Their vacuums don't have bags, and they often come with a wide range of attachments and other tools. Most of the time, they are cordless sticks or portable models, but they also make upright and canister versions.
Most of the time, they are made of plastic, which means they don't weigh much and can sometimes feel a little bit flimsy. This is because plastic is so easy to shape.
Shark
Even though they are owned by SharkNinja, a company that makes a wide range of home appliances like blenders and coffee makers, the American company Shark still makes things like vacuum cleaners, mops, and irons.
There are many different Shark vacuums, each with its own model and style, as well as many other vacuums to choose from.
On the market, there are many different kinds of vacuums, from handheld to upright, corded to cordless, bagged to bagless, and everything in between.
Also, they come in a wide range of prices, so you shouldn't have any trouble finding one that fits your budget. Some Shark vacuums have a brushroll that cleans itself when it gets dirty. This feature helps untangle hair that gets tangled up while the machine is cleaning.
On the other hand, they are not very well made, and they often feel like they are made of plastic. Most Shark vacuums don't cost much to run over time, which is a good thing.
Miele
Miele is a German company that makes a wide range of home appliances, such as ovens, dishwashers, coffee machines, and vacuum cleaners. Miele's main office is in Germany.
Most of the vacuums they make are canister models, but they also sell stick vacuums, handheld vacuums, and even a robot vacuum cleaner.
Most of the time, they come in a number of different types that are made for specific tasks, like cleaning a certain type of surface or type of trash.
This company sells both bagless vacuums and vacuums that have a dirt bag. Miele is one of the best vacuum companies you can buy because most of their products are well made, work well, and are easy to maintain.
IRobot
IRobot was established in 1990 by the Massachusetts Institute of Technology (MIT), with the primary goal being to develop robots with applications in the medical and scientific fields.
iRobot introduced the world's first robot vacuum cleaner, the Roomba, in the year 2002. These days, the company's primary focus is on manufacturing robot vacuum cleaners in addition to robot mops.
They typically provide various models to choose from, each at a unique price point, making it possible for you to locate one that satisfies both your requirements and your financial constraints. The iRobot HOME app is compatible with the vast majority of iRobot's robotic vacuums.
They are typically constructed very well and frequently have a HEPA filter that captures allergens. When compared to the performance of the batteries in other robot vacuums that we've evaluated, theirs tend to have outstanding performance, and they recharge much more quickly.
On the other hand, just like the majority of other robot vacuums, they typically have demanding maintenance requirements and expensive recurrent expenditures.
BISSELL
BISSELL is a household vacuum brand that is produced in the United States by the company BISSELL. They are also the owners of Sanitaire, a company that manufactures vacuums for use in business settings.
They provide a selection of vacuum types, allowing you to choose the model that meets your requirements the most effectively. This material helps to keep them lightweight and portable, despite the fact that their cheaper price point tends to be most visible in the plasticky and occasionally weak construction quality of the product.
As a result of the absence of a bag in the design of many of their models, you won't need to bother about changing this component unless it becomes broken.
On the other hand, they often do not have a HEPA filter, which can aid to catch allergens, and they do not have power adjusting features.
Roborock
Most of the other companies on this list have been making vacuums for a lot longer than Roborock. This Chinese company has been in business for less than ten years, and all they make are robotic mops and vacuum cleaners.
One of their lines of products is a type of robot vacuum mop that can pick up both wet and dry things, like spilled water and cereal or sand.
Even though we do not currently test a vacuum's ability to pick up liquid, their vacuums are still very good at picking up dry debris on bare floors.
They are often very well made and have good movement, which makes it easy to clean under tables and chairs.
Unfortunately, their devices, like those of a lot of other brands of robot vacuums, need regular maintenance and will need to have many parts replaced over time.
Eufy
Eufy is a brand made by the Chinese company Anker Innovations, which is also the parent company of Eufy. This company makes a wide range of smart home gadgets, like baby monitors, security cameras, and video doorbells.
They sell many different kinds of robot vacuums, and most of them can be found at prices that are easy on the wallet.
Most Eufy robot vacuums are pretty small, and they work best on smooth, flat surfaces like tile or hardwood.
BoostIQ technology is built into a number of their products, including vacuum cleaners. This technology lets their vacuums automatically change the mode of their suction power based on the surface they are on.
Unfortunately, they often have trouble getting trash out of carpeted floors, and most of their products have only the most basic mapping and automated functions. They also tend to have high ongoing costs and a lot of parts that need to be cleaned regularly.
Samsung
Samsung is a South Korean multinational company that makes a wide range of consumer electronics, including some of the best-known TVs, monitors, soundbars, and headphones. Jet brand cordless stick vacuums are also available.
Jet's stick vacuums all have the same basic design. They are usually a lot lighter than most other options, and they have a five-stage filtering system.
But they are not interchangeable in terms of the attachments they come with, how much power the suction motor has, or how big the battery is.
Also, Samsung is one of the few companies that make cordless vacuum cleaners with a self-emptying station. This makes maintenance easier because you don't have to do it by hand as much.
 Samsung is also one of the few companies that make a special floorhead for mopping that can be used to get rid of stains.
Wyze
Wyze is thought to have come to the vacuum space more recently. The company was founded in 2017 and has its headquarters in the United States. It began by making a wide range of smart home products, such as locks, lights, and cameras.
They make three different models of vacuum cleaners right now, and each one is aimed at a different part of the market.
Even though their designs and intended uses are different, all three of these vacuums have a surprising number of features for a reasonable price. Some of these features are HEPA filtration, long run times, and good performance on most surfaces.
Eureka
Eureka is an American company that makes vacuum cleaners. It is now owned by the Chinese company Midea Group, which is a multinational company.
The company's main goal is to make many different kinds of vacuum cleaners, such as stick, canister, and upright models. Most of these products are aimed at the lower end of the market in terms of price.
The quality of their products' construction isn't usually a strong point, but they usually work well and have a good number of features that make life easier for the price they're sold at.